Knowing when it's the right time to install replacement windows in Toronto can be a challenge. Perhaps you've noticed that your energy bills have risen a bit or you notice a cold draft here and there, but you're not sure just how bad your current windows are or if it is worth it to invest in new windows.
According to Statistics Canada, home renovations make up almost 40% of investments in residences. One of the smartest investments you can make that will add value to your home is new windows.
When You Want to Save Money
If your home currently has single-pane windows, Energy Star estimates you can save as much as $465 a year on your energy bill. In addition to saving money over time on your energy costs, your home will be more comfortable without the drafts you'll suffer from older windows.
Investing in new windows is a smart way to spend your renovation dollars. Remodeling Magazine's annual Cost vs. Value report states that with vinyl windows, up to 78.7% of the project's cost is recouped in an increase in the home's value. Even if you're not planning to sell your home immediately, the investment can pay off down the road or if you need to refinance or take out some of your home's equity at a later date.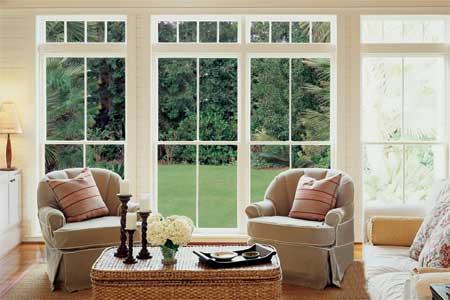 Replacement windows in Toronto residences can also help reduce maintenance costs, as you'll no longer have to point or do other upkeep like weather stripping and caulking. While this may seem like a minor thing, it saves you not only money, but time.
When You Want Save Aggravation
There are several features available that can reduce pesky problems.
Fly Maze to keep those annoying insects out during warm weather months.
Option of foam filled frames and sashes for better insulation ratings.
Maintenance free vinyl trim option to avoid having to paint in future.
Primed FG jambs and casing trim to avoid windows sticking.
Solar activated "Neat Glass" that cleans itself.
Other Reasons to Replace Your Windows
There are some other issues that might signal it's time to replace your windows:
Windows are fogging or have condensation between the panes
Your home is more than ten years old
Concerns over lead paint around existing windows
Windows rattle when you raise and lower them or a strong gust of wind hits your home
The windows are hard to clean or to open and close
You want something more aesthetically pleasing
To protect the home's interior from damaging UV rays that can damage precious family photographs and other memorabilia
If you are looking for quality window replacement in Toronto, we recommend you stop by the George Kent website for more information. They understand the importance of having great windows, and how they serve many purposes. They let in light, add interest to the outside of the home and can work to keep your family safe and warm.